Read about people and places within the communities that you live! There's plenty to see and do East of the City! Explore some of the latest articles profiling the Durham Region.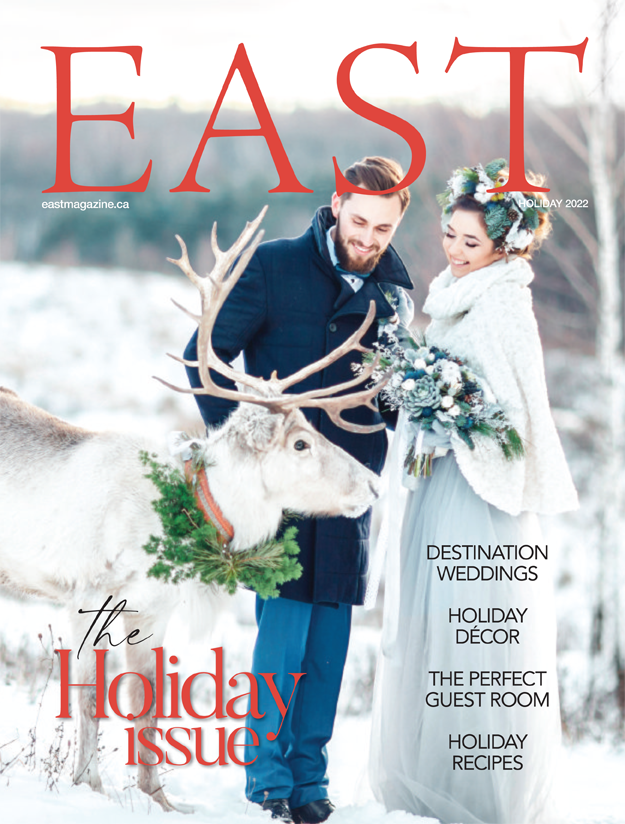 We wish you a magical holiday season and all the very best for the new year!
If you're excited about the holidays, this edition of East of the City has got you covered. We take you on a trip to picturesque cut-your-own tree farms that are worthy of a Hallmark Christmas movie and discover the work that goes into creating these seasonal destinations is truly a year-long labour of love.
Planning to host out-of-town guests over the holidays? Especially during the pandemic, your guest room may have pulled double duty, perhaps as an office or exercise room. But in a few easy steps, you can transform it into a welcoming retreat that will ensure you're the host with the most.
For many couples, the holidays are a time for engagements, which means wedding planning won't be far behind! We share a touching love story in our 'Real Wedding' feature, offer a sneak peek of some of the hottest bridal gown and mother-of-the-bride and -groom dress trends and discover how to plan a destination wedding or wedding vow renewal ceremony.
East of the City also looks ahead to the new year, with six simple ways to reset after the holidays, from establishing routines that will help you and your family flourish to setting and displaying goals and intentions sure to motivate you every day. If one of your goals is giving your home a fresh new look, our guide to 2023 Colours of the Year is sure to inspire!