Culturally Relevant in a Modern World
Story by Amanda Walsh | Photos by Kirsten McGoey
Technology has introduced new challenges to independent businesses and organizations trying to thrive in the digital age. However, three cultural beacons: Blue Heron Books, Roxy Theatre, and Station Gallery are perfect examples of how it is possible to stay relevant in a digital world.
What sets them apart is their commitment to their community. When Blue Heron Books opened in 1989, its original owner Barb Pratt fulfilled her life-long dream. The bookstore originally opened in a quaint Victorian farmhouse with her black cat, Sinbad, keeping a watch on the counter. The store has since moved and now resides at 62 Brock Street West with owner, Shelley Macbeth at the helm.
Shelley credits the book store's longevity to remaining adaptable. "Being small means being nimble," she says. "The ability to turn on a dime, reinvent yourself, and switch course is very valuable." Of course, in the Digital Age there's also the challenge of competing with online behemoths like Amazon. Shelley says reluctant customers don't understand that the 40 per cent saved with an online purchase is what pays her rent, staff, and other expenses.
The New Pastime: Hand-Held Devices
"Truly the biggest challenge is the hand-held device," she says. "So much of our leisure time (formerly spent reading) is now spent on our devices." However, technology, in general, has not necessarily been an enemy of the book. "Social media and all electronic means of communication have only enhanced business. It makes it easier to quickly communicate directly with your customers."
She also says books and E-books happily "coexist" making them less of a threat than she thought. "Audio is another partner-format that co-exists with paper books," she says. "They're great for those who make a lot of long drives!" The bookstore has also recently partnered with Libro.fm, an audiobook service. "You support a local bookstore of your choice—and invest in your local community."
Along the way, Shelley has learned that events are another contributor to success. "I love to be creative in crafting events," she says. "If it's a book about music – do it at the local craft brewery with the house band playing covers of the music of the book's subject and throw in a beer."
Now celebrating their 30th year, Shelley is planning their inaugural "The Book Drunkard Literary Festival." The festival embraces all things dear to booklovers – great books and authors, great theatre, great food and drink, and great music. Appearances by well-known authors such as John Irving will make it an event sure to attract people from all around.
She's also committed to "30 Random Acts of Book Kindness" designed to initiate or enhance the reading life of many. A Facebook campaign will nurture indie bookseller love across the country.
Longevity Through Support
Cathy Christoff, owner of the Roxy Theatre in Uxbridge agrees. She credits part of their longevity to remaining active in the community. They have raised over $150,000 to date. They have also created a community for film lovers, expanding their artsy film selection. "Our art film club has grown over the years and fortunately Hollywood is creating movies that fill that need as is evidenced by the awards shows and praises for these types of films," she says. The Roxy is a throwback to a simpler time when small towns had a single theatre and everyone congregated to see the latest film releases. The theatre was re-opened on December 13th, 1996 meeting the wishes of the local community to have a theatre again. "When we opened, the community and surrounding areas flocked to our theatre with incredible support," says Cathy. The Roxy features first-run movies and fresh popcorn with real butter on top just like the good old days. "At that time, our state-of-the-art, brand new 35mm equipment and sound made the experience rival any theatre within an hour of our town," says Cathy.
Today, the Roxy has adapted to modern film technology. "We bought the latest and greatest projection equipment and transitioned over to the new wave of the digital age," says Cathy. "We installed new seating along with keeping everything 'Roxy" looking."
Cathy also kept a keen eye on how consumer communications were evolving. "After reviewing the communication patterns of our customers, we embarked on a social media platform with Facebook, Twitter, and Instagram," says Cathy. This supports their 24-hour hotline which provides movies and showtimes. "We also invested in a mobile-friendly website, with automatic newsletter updates sent out weekly to our patrons."
Anticipating Customers' Needs
Anticipating moviegoers' needs has posed an ongoing challenge. "Feature films with the current stars of the moment still rule," she says. "When we first opened, I was always looking for new family releases and it was a struggle to get the product to meet the needs of our patrons. Now, there seems to always be a new family film coming out each month."
The Roxy has continued to thrive despite the rising costs of running a theatre. "It is still affordable compared to any other theatre within 40 minutes and folks can also save on gas by staying in town," says Cathy.
Bringing culture to small communities can be a daunting task. Back in 1967, a group of passionate art enthusiasts started a community gallery in Whitby called Whitby Arts Inc. In 1969, the group purchased Whitby's Grand Trunk Railway Station and moved it to Henry and Victoria Streets in 1971. It was then aptly renamed Station Gallery.
"When it looked like the quaint old Victorian station might be demolished, it was purchased in 1970 by the three-year-old Whitby Arts Incorporated," says gallery curator Olexander Wlasenko. "The purchase price was one dollar, but the station had to be moved."
Since that time the gallery has seen many incarnations and has been moved to several locations. In 1974, a London and Port Stanley Railway boxcar was brought to the gallery for use as a printmaking studio which was named in honour of the late Nicholas Novak, an artist-exhibitor who died of cancer. The gallery found its current resting grounds at the Iroquois Park Sports Complex property.
"The new gallery space presented an opportunity to redirect, strengthen and galvanize the art centre," says Olexander. "In the past three years, the Gallery has transformed itself from a relatively dormant and ineffectual local gallery to a vibrant cultural hub in the Region."
The space made it easier for the gallery to transition into the digital age. "Operations were fully modernized to capitalize on technology," says Olexander. "We describe it as paper and pencil to laptops and spreadsheets at warp speed."
Social Media: Increasing Reach
"The digital age has significantly increased our reach through social media channels, arts education delivery, even exhibitions which incorporate digital interface and interaction with viewing audiences such as 'Wear Me: Wearable Technology' and the 'Unstationary Station' just to name a few," says Olexander.
"Digital media allows us to reach more people than ever before; however, there is more 'noise' out there than ever," says gallery CEO Kerri King. "It's wonderful that artists and creatives can create their brands and online presence, but the competition for 'eyeballs' is more intense than ever before."
Bringing Art to the Community
Olexander says the gallery strives to show art exhibitions of emerging, mid-career and established artists. "We bring art and culture to kids, youth, adults, and families of all ages and abilities through programs, classes and workshops, performances and special events," he explains. "We are a resource to artists and champion of all things empowering and creative." "Nothing beats connecting with people in person," says Kerri. "I love connecting with the incredible people in our community to celebrate art, culture, and creativity." Christoff, MacBeth and King all agree that the secret to MacBeth is maintaining strong community connections. The bottom line is we all still crave human interaction and inspiration to nurture our digitally soaked souls.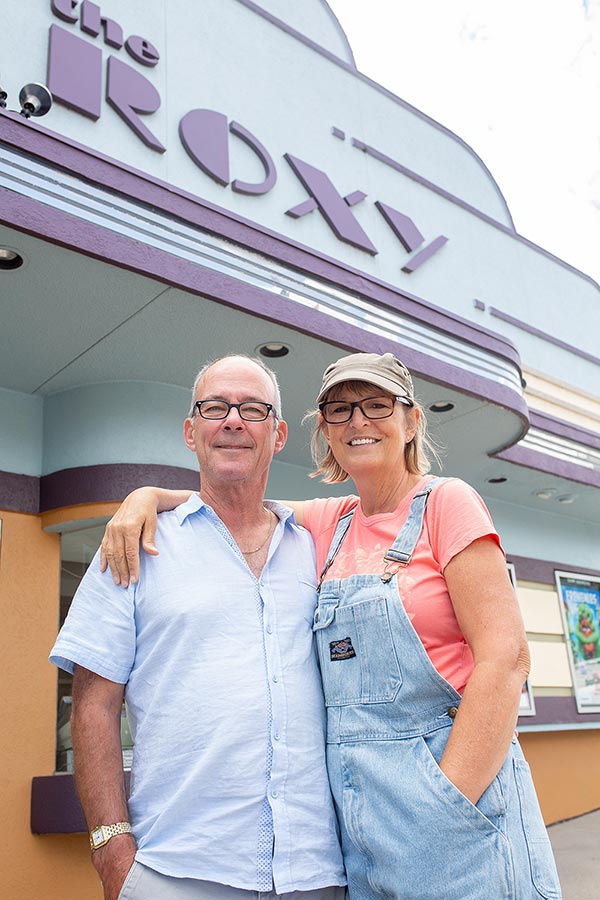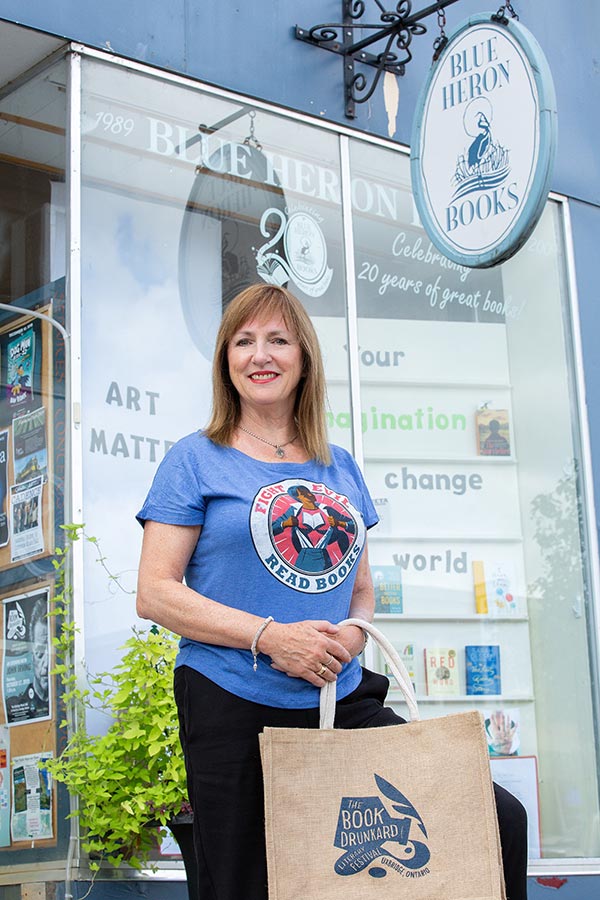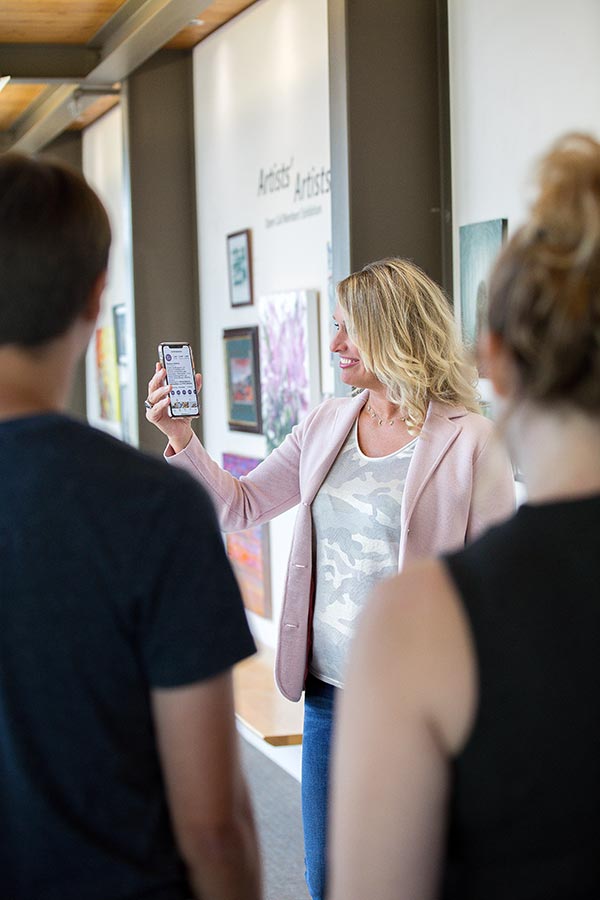 The test of time: Thriving Family Businesses
Story by Katie Ryalen | Photos by Kirsten McGoey
Durham Region may not be the small-town, rural farming community it was a century ago. But our local family-run businesses – some of which have been in operation for over a century – are still going strong. You know their names, but do you know their history?
Lovell Drugs is the oldest, and one of the largest independent pharmacy chains in Ontario. It is a drug store which takes an active role in healthcare, and which prides itself on staying up-to-date on literature and information on illnesses, blood pressure, smoking cessation, and cholesterol testing. As they say on their website, "Strong in our tradition, as modern as tomorrow, we are your neighbourhood drug store."
The name Lovell is well-known in Durham Region, thanks to the commercial and philanthropic contributions to our community of the late Stanley Lovell. Today, Lovell Drugs is owned and operated by president Arthur Lovell and his sister, Diana (Lovell) Kirk, and proudly claims 12 locations in Whitby, Oshawa, Kingston and Cornwall. Arthur and Diana are the third generation of the Lovell family to operate the business.
Lovell Drugs is the product of several ownerships and mergers that go back more than 150 years. Beginning with David Stott's drugstore in Bowmanville in 1856, the company changed to Stott and Jury by the 1880s. In 1909, after a further change to Jury and Gregory, Ontario College of Pharmacy graduate Edwin A. Lovell became a full partner in the business which became known as Jury and Lovell. Since 1983, the business has been known as it is today: Lovell Drugs.
In a community like Durham, where despite significant expansion there is still a treasured small-town feel, a family-run store is more than just a business. It is a part of our identity and our home. "We're very proud of what our grandfather and father have been able to do within the community," Arthur Lovell says. "We've been fortunate to be in a position to carry that on."
For the past 85 years, Wilson Furniture has been offering quality furniture to Oshawa and Durham Region at prices that are remarkably affordable. "We just look expensive," is their slogan. Three generations since its beginning, Darryl Sherman and his brother Jory operate the business their grandfather, Ed Wilson, began.
Originally, Wilson Furniture sold used furniture, before the post-war years saw a shift to new pieces. But at the heart of Wilson's business model is quality. In fact, many of the store's customers are repeat and multi-generational locals. "We have customers come back to us that bought sofas from us fifteen and twenty years ago. They're tired of them and they want something new," Darryl says. "That's what we want to hear – that the furniture has lasted and has been given good use."
When home goods retail has evolved to feature big box stores with online shopping, a family-run local business like Wilson's Furniture thrives because of the personal element it gives to its loyal customers. The items that are sold at Wilson's are selected personally by Darryl and his staff. "We're knowledgeable about what we offer," he says. Also, what sets Wilson's apart is that staff will spend time on helping people create the right look for their home.
And, of course, there is the fact that Durham locals want to support their local businesses. This is something Wilson's Furniture has never lost sight of in its near century of operation. Darryl says, "We were always taught by our parents that we've been very fortunate to be here and to be successful. It is an honour to be part of this community, and we do everything we can to make sure our community and our customers are supported in return."
With locations in Ajax, Pickering and Oshawa, Reed's Florists is the oldest and largest florist in Durham Region. It began in 1912 as a greenhouse grower and retailer in Oshawa, and was founded by Richard Billingsly Reed and his family. In 1999 the business ownership changed families when it was purchased by brothers Jeffrey and Philip Wilson, who both worked for Reed's since their high school days. Even though it is not operated by the same family that founded it, this local retailer is still a family business which strives to deliver the same quality product and service its customers have come to associate with the name Reed.
Adhering to the traditions which have made Reed's Florists the success that it is, the Wilson brothers are not absentee owners. They are involved in the store each and every day, in one aspect or another. "All of our products come through one of our hands before it makes it to a shelf," Jeffrey says.
Being as involved as they are is what allows the family to connect with its customers. Flowers are, after all, a business which is closely connected with emotion. "People aren't buying groceries," Jeffrey says. They're not buying electronics. We're there for the highs and lows of life. The weddings, the births, the funerals – everything."
Voted the number one jeweller in Clarington since 2003, Hoopers Jewellers is celebrating its 74th anniversary this year. Family-owned and operated for two generations, Ron Hooper currently runs the store with his brother Dan.
It was Ron's father who started the business in 1945, when he decided he wanted to leave the air force, where he was in service as a technician. "My father was a watchmaker, and apprenticed under a fellow named Jimmy Marr, who was the former owner of Marr's Jewellery," Ron explains. "He set up his business in the east end of [Bowmanville] where Norm's Deli is now. That used to be our jewellery store at one time."
Today, Hoopers Jewellers is actually into its third generation of operators. "My two daughters are in the business, too. We're into the third generation, it's just that the second generation hasn't moved out yet," Ron laughs. "My brother is a watchmaker. He's studied at George Brown College and then went on to study in Switzerland under the WOSTEP program. And I studied jewellery repair at George Brown College."
There has been a lot of change in Bowmanville since Hoopers first opened its doors. Not only has it relocated twice, but the small town has grown from less than 10,000 to nearly ten times that population. Yet still the small, family-owned jewellery store continues to go strong. Ron credits this to his father's philosophy of good customer service. "We try every day to offer that," he says. "We try to give our customers a reason for shopping at our store. It's hard work. This is not a job where you can come in from nine to five. Our customers have faith in us and we are thankful each and every day for that."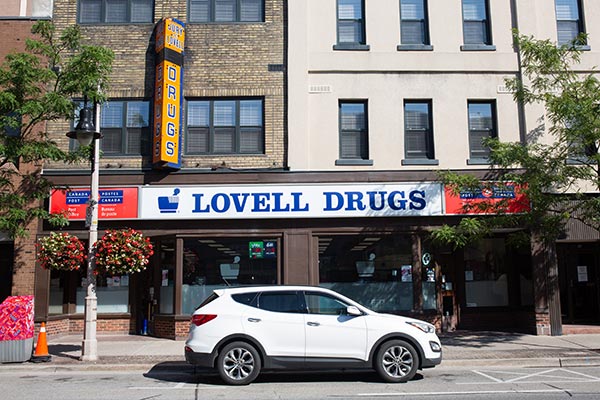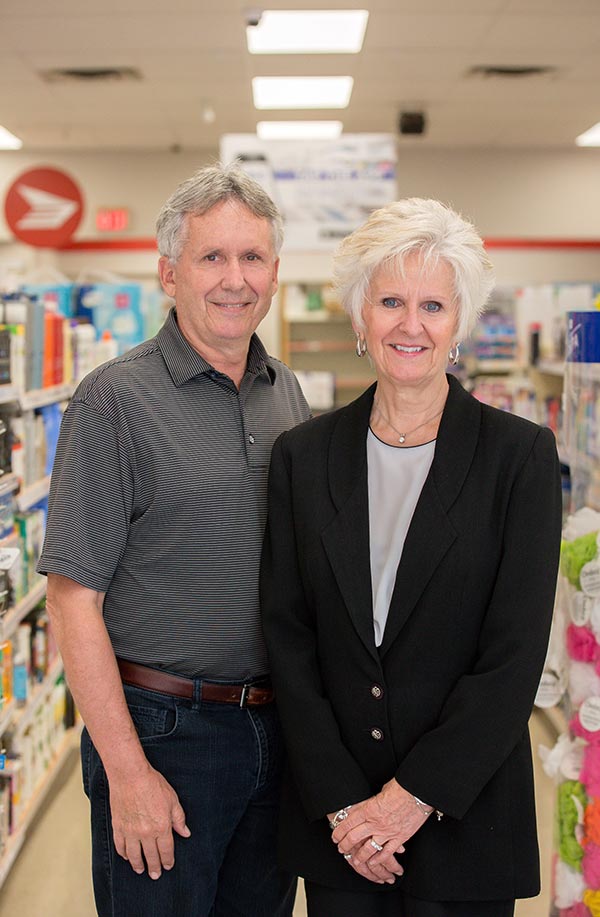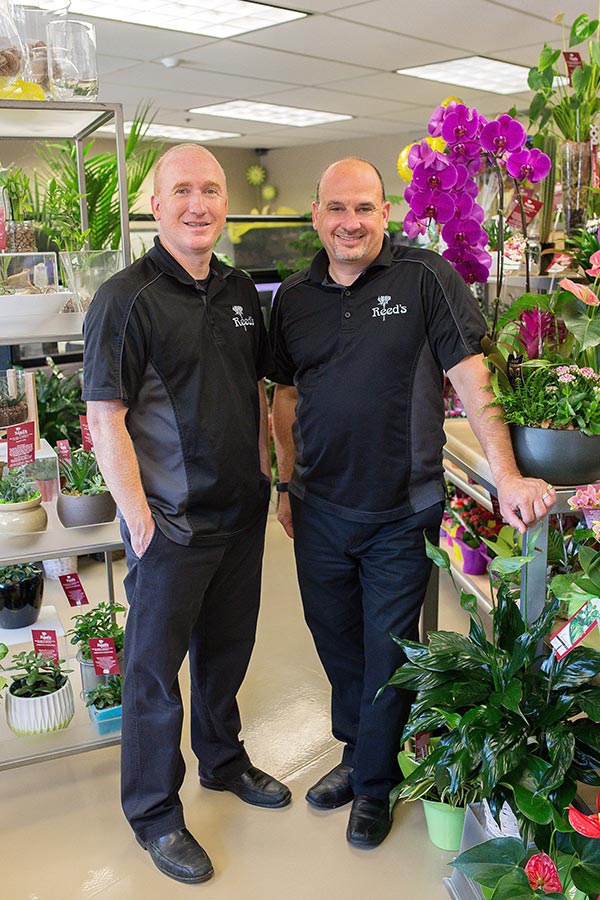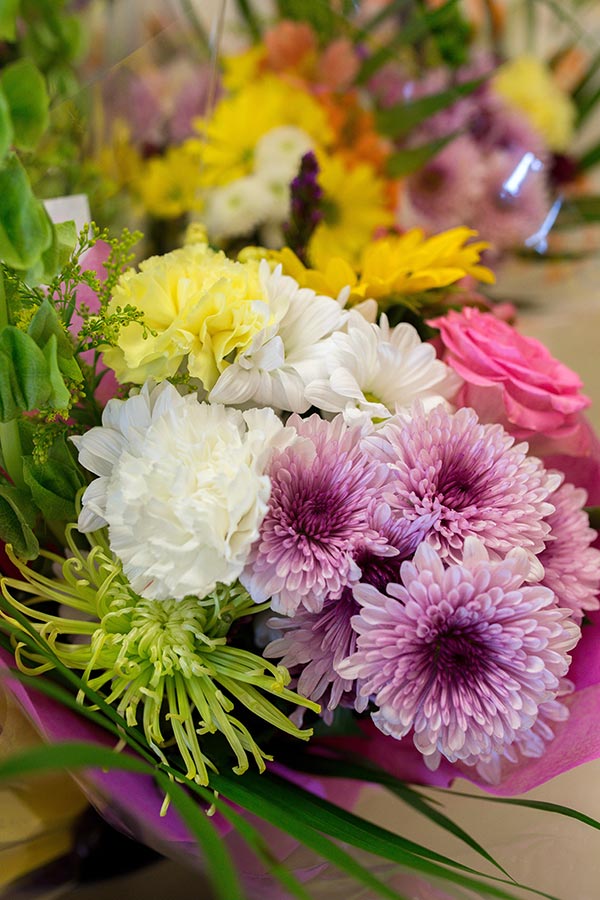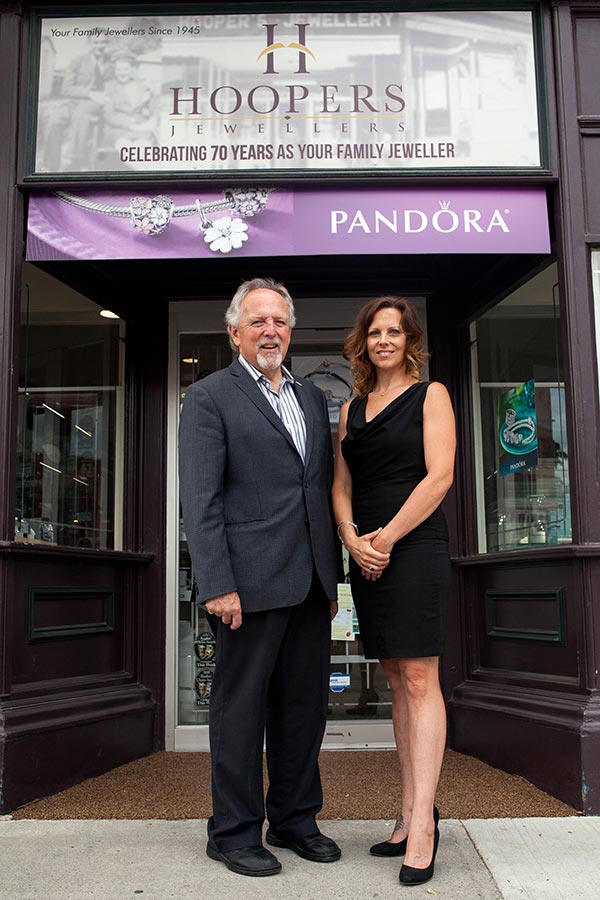 Two decades of Evolution in Durham Region
Much has changed about Durham Region in the two decades since East's inception. One of the most notable differences is the population size. When the region was formed there were approximately 240,000 people whereas, this year, we are approaching the 700,000 mark. Regional Chair John Henry points to this as evidence that people have recognized Durham Region as a great place to live. "Durham Region has so much to offer from border to border," he says. "Each of our municipalities has its own story to tell, and they're such wonderful stories."
Today, residents of Durham have seen an increase in the size and scope of Durham College, and the introduction of new educational institutions and programs such as the Ontario Tech University, the Lakeridge Health Education and Research Network, and local campuses added for Trent and Queens Universities. Our towns and cities are becoming major urban metropolises with bustling entertainment life and thriving business districts. Yet we are still heavily agricultural, and treasure those roots. But even our agricultural sectors are shifting to incorporate the emerging concept of agri-tourism. Our evolution as a region is vast, ongoing, and tremendously exciting.
Chair John Henry is adamant that we as a region need to tell our shared story, and even though the story of each municipality is different, there is one common thread. "We're a region full of dreamers," he says. "You can find leaders in our communities that have gone on to do great things, and have become great people that have changed a country. You can be a dreamer in Durham Region."
In the last decade, the town of Ajax has experienced significant changes, both in its population and its economic expansion. With next year being its 65th anniversary, the town is beginning to move towards high-density and vertical development to accommodate its unprecedented rate of growth within its fixed boundaries. Along with this growth, Ajax continues to prioritize its traditional respect for the environment. It has, for example, completed its waterfront restoration project, and today offers residents and visitors seven kilometres of uninterrupted public waterfront. It is a town of great evolution, yet still it treasures its roots as a place with a wonderful hometown feel. "That's one of the things I love about the town of Ajax," says Mayor Shaun Collier. "Even though we've had significant growth, we still maintain our small-town, community feel. I've lived in Ajax since 1969, so that is something very important for me."
What can be more iconic of a municipality's change than Pickering's claim to fame as the first millennial city in Canada? This city, which lies next to Toronto's eastern border, has seen a massive amount of evolution over the past few decades. Pickering has been identified by the province of Ontario as one of two urban growth centres in the eastern GTA. With that, says Mayor Dave Ryan, comes an obligation to intensify mobility within the city. As such, the Pickering GO Station has expanded, linking pedestrians from the station on the southern side of Highway 401 to the city centre on the northern side.
The residential growth rate is, according to Mayor Ryan, an indicator that Pickering is an attractive community in which to live. It is an inclusive and diverse community with a strong business base, much of which is entrepreneurial. "We are maturing, we are growing," he says. "We are taking control of our own destiny in terms of development and investment, and we are very proud of that."
In recent years, rush-hour traffic on Highway 401 has crept east to include the town of Whitby in its crawl. It is one of the unfortunate side effects of the town's high rate of residential growth. Despite this, Mayor Don Mitchell finds that the neighbourhoods are still the same as they were twenty years ago. "I grew up in Brooklyn when it was very small," he says. "The town itself has changed, but my neighbourhood – and I'm still living in the same neighbourhood that I grew up in – hasn't really changed at all."
Due to the increasing residential expansion, Whitby's agricultural profile is on the decline, and the automotive industry fueled by General Motors is not as significant a presence as it once was. But Whitby has diversified, and Mayor Mitchell points out that this makes the town more resilient and able to respond to the economy shift in different and positive ways.Today, Whitby is swiftly becoming an entertainment destination, with major investment entering the area such as iFly, Sky Zone and Playdium. "We have people in this town with lots of energy," Mayor Mitchell states. "There is still a strong sense of local pride that is reflected in so many parts of our community. That is unchanged, and that's good."
Arguably the most significant change to any of our Durham municipalities has been in Oshawa. A fiercely loyal General Motors town for over a century, Oshawa will this year see the end of Robert McLaughlin's empire as an economic driver for the city. "We've been in a state of flux, within our economy and within our population," states Mayor Dan Carter. "At one time 17 years ago, we would have had 30,000 people working in the automotive industry, either directly with General Motors or in some other capacity. Now we have 2,500 people working on the assembly line." Today, new industries are emerging in Oshawa including research and development, transportation and marketing and communications.
This change in the city's economic profile has predictably stoked significant conversation within the community, and anxiety amongst many of its residents about Oshawa's future. Mayor Carter recognizes that there needs to be sensitivity towards how that change is impacting Oshawa's families. But he also points out that Oshawa is resilient. Over the last century that the automotive industry has been dominant in the area, it has changed and the city has had to change with it. "We have always been a community that has adapted to the fast-paced change of technology. This is just another moment that is calling our community once again to embrace the new opportunities that are coming."
Comprised of the two former townships of Clarke and Darlington, Clarington has evolved from a group of urban settlements within a rural surrounding into a rapidly-expanding suburban destination for families. "The pace of growth in Clarington has been absolutely phenomenal," says Mayor Adrian Foster. "We are seeing the sandwich generation here. We have significant growth in the percentage of seniors but also in young families settling in our area." Currently the population of Clarington is greater than 100,000 residents.
Clarington is not unique in its population growth, but what makes this municipality different, according to Mayor Foster, is its time-honoured traditions. In fact, in 2018 Clarington won the Festivals and Events Ontario award as the Municipality of the Year. "We've got things like the Orono Fair. That has been going on, uninterrupted, longer than the time since Canada was established as a confederation," he says. Festivals abound in Clarington, and despite its population growth, the municipality remains committed to being a livable place. "We are a community of communities," Mayor Foster says. "People have a sense of belonging here."
Scugog's transformation has been a little different compared to other municipalities in Durham Region. It is expanding and changing, but in a way that holds onto its strong sense of identity. In short, Scugog as a township has its traditions and knows who it is. "We are very proud of our heritage here," says Mayor Bobbie Drew. "We want to preserve it, but we're living in a modern age now, and we want to be sure we give our residents a good place to live."
Port Perry's Victorian Heritage District is an important part of the town's identity, as is its lake and its agricultural economy. To grow and adapt to these modern days, Scugog has really embraced tourism in a way that is admirable. To that end, a new community tourism plan has recently been completed. There has been great interest in the past few years from hotel developers, the Great Blue Heron casino has expanded, the Mississaugas of Scugog have become interested in cultural tourism, and council has gone to great lengths to keep Lake Scugog healthy for future generations. "Scugog is unique," says Mayor Drew. "We've got our heritage, we've got our lake and we've got major agriculture. We have to promote that."
Alongside Scugog, Brock remains strongly agricultural, and there has been a shift in focus amongst council, community groups and residents to strengthen its agri-tourism profile. Whether it's an agricultural festival like the Sunderland Maple Syrup Festival, or small enterprises like Forget Me Not Alpacas, Brock has embraced the showcasing of its roots in a way that strengthens its appeal to residents and visitors. Arguably one of the best examples of Brock showcasing its agricultural roots is Brock's Big Bite. For nearly a decade, the town has closed down its main street, set up tables, and has held a harvest dinner where residents and visitors can gather and celebrate Brock's contribution to provincial food production.
At the municipal level, Brock has elected its first female mayor. Debbie Bath-Hadden has been a resident of the Brock community of Sunderland for nearly 40 years, and has been an advocate for uniting residents and council.
Of course, in any urban centre with multiple municipalities, change is to be expected over a given time period. Change, however, happens at different rates in different places. In a pattern that diverges from other municipalities in Durham, Uxbridge has one of the lowest growth rates in the Greater Toronto Area. Don't make the mistake, however, of thinking that slower growth means slower progress. "What we are growing into is the perfect place to live, work and raise a family," says Mayor Dave Barton.
With acres of wilderness and a distinctly rural flavour, Uxbridge is the Trail Capital of Canada and is described by Mayor Barton as the "playground of the south." When life becomes too harried in urbanizing sections of Durham Region, residents can get away from it all in a place that is as good as next door. The preservation of the town where he grew up is a particular point of pride for Mayor Barton. "It's the best job I've ever had," he says. "Every day I go to work, and the goal at the end of the day is to make the town where five generations of my relatives have lived and worked better."